New Pharmacy Continues Expansion of the Southeast Footprint
ATLANTA – May 22, 2012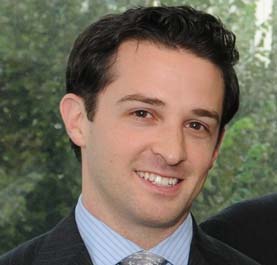 Guardian Pharmacy, LLC, one of the largest long-term care pharmacy companies in the U.S., in partnership with Matt Hopp and Kathy Gibson, announced the opening of Guardian Pharmacy of Atlanta. The pharmacy serves residents of long-term care and group homes, assisted living and skilled nursing communities in metro Atlanta and surrounding areas.
According to Matt Hopp, owner and president of Guardian Pharmacy of Atlanta, "Guardian has a reputation for exceptional customer care which was extremely important to Kathy and me when selecting a partner to help build our business. Guardian's unique "local autonomy" business model enables us to focus on superior customer service to meet the specialized needs of our residents, while the company's corporate team assists with the time-consuming business operations like payroll and IT, as well as the complex revenue cycle."
Based in Marietta, the nearly 10,000 sq. ft. pharmacy opened with 11 employees. Hopp expects to grow that number by the end of 2012. They have invested heavily in technology including eMars and robotic systems to help serve patients faster and more efficiently.
In metro Atlanta, there are more than 1,000 long-term care homes serving approximately 80,000 residents.
No strangers to the long-term care industry, Hopp and Gibson met while working in another pharmacy where they discovered they had similar business philosophies and goals. Hopp has a degree in health administration with an emphasis on geriatrics and an MBA from Georgia Tech. Gibson, who serves as chief pharmacist and director of operations, is a graduate of Samford University in Birmingham, Ala. She oversees the pharmacy's consulting services, which focuses on quality care through appropriate use of medications and patient education.
Fred Burke, CEO and co-founder of Guardian Pharmacy, LLC, said "We're excited to partner with Matt and Kathy in opening Guardian Pharmacy of Atlanta, which expands our footprint in the Southeast and provides a pharmacy in one of our core markets. Their experience in long-term care pharmacy and passion for this industry makes them ideal business partners."
Guardian Pharmacy, LLC has a reputation for superior customer attention, rapid response to client needs and continuous 24/7 service. The company completed a record-breaking 2011 adding five new pharmacies and boosting revenue 35 percent over 2010. The combined Guardian entity serves more than 42,000 long-term care patients nationally through 18 pharmacies across 11 states.
About Guardian
Guardian Pharmacy, LLC, headquartered in Atlanta, Ga., is one of the nation's largest institutional pharmacy companies and ranks among Georgia's fastest growing companies. Guardian's pharmacies focus on providing outstanding client service to long-term care facilities including assisted living, skilled nursing, and others. Founded in 2004, Guardian has experienced a 46 percent compounded annual growth rate which the company attributes to its unique Local-Autonomy business model. Pharmacy operators participate in local ownership and benefit from Guardian's experience in high-growth, specialty pharmacies.