When crisis hits, Guardian Pharmacy Atlanta has always jumped into action. We consider all of our communities as part of our family, so we take any steps necessary to care for our residents and community staff. We have managed displaced residents from hurricanes, delivered medication carts to a hotel substituting for a community, and even filled prescriptions in the middle of the night when our family needed us. This COVID-19 Pandemic caught all of us a little off guard; however, Guardian Pharmacy Atlanta crisis management is in full swing for you!
Led by our president and owner, Matt Hopp, our director of pharmacy operations, Tim Williams, our vice president of operations, Scott Holloway, and our pharmacist in charge, Kate Snead, the pharmacy started very early in planning and making arrangements to ensure we had an adequate supply of medications, as many supplies as we were allowed, and a clean, germ-free work environment for our staff. Each day, as Governor Kemp and President Trump spoke, they listened and made necessary adjustments so that we could continue to operate and provide our communities with everything they need.
Pharmacy staff are available to answer your questions and take your orders. Your cycle medications are being checked in the pharmacy, then delivered the same day as usual. Our hours are the same and our staff are ready to take your calls. Our staff pharmacists are up to date on information and are available for questions and concerns, as well as your everyday medication needs. We are committed to serving you during this crisis, just as we are committed to serving you every day.
Our consultants are calling and emailing to check on communities; however, we are available for visits should you need us for any purpose. We have been in touch with the Department of Community Health regarding meeting your regulations and are planning on providing virtual training for your proxy and CMA staff. We are still providing necessary skills checks such as new proxy and CMA's and the CMA recertifications; and we are available for in-service over the phone or face time.
Finally, we are sending hugs, smiles and kisses to all our wonderful community staff for their tireless efforts during this crisis. They are the real heroes of this story!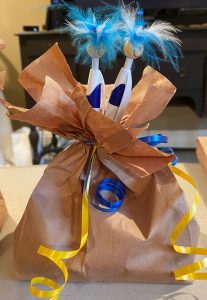 This COVID-19 Pandemic will end; life will return to normal. If you are not being serviced by Guardian Pharmacy Atlanta, your crisis management may be a real crisis. Call us and let us tell you about how you can become part of our family! Call us at 770-635-3301.